I hope everyone had a wonderful and relaxing holiday. My family was nestled up in our hundred-year-old bungalow in South Portland, Maine. Everything was perfect, even down to the snowy Christmas Day. Picture Perfect. And then…..Covid became an issue, again. This time just a little too close for comfort. Let's just say we had a domino effect. Positive became the buzzword. Our Dickens-like holiday came to a screeching halt – down went the tree and out came the Lysol. Luckily the weather was ideal for outdoor activities and cross country skiing became part of our daily routine. Three cheers for fresh air.
This winter break also involved shuttling our children back and forth to the airport, dealing with delays, cancellations, PCR tests…etc. I know, I am preaching to the choir. After we emerged from our quarantine bubble, it seemed as if everyone I knew had the same experience. I equated it to childbirth. Why didn't anyone tell me about this?
Fast forward to a quiet house in January. All I can say is that I am exhausted. All of our visiting flock have left and returned to their nests. The house has been put back together, sheets have been stripped and washed and there are no signs of the holidays. No cookies, cakes or candy. However, I still have remnants of the ever so popular cheese/charcuterie board combined in a glass storage container in my fridge. I couldn't bear to throw it away.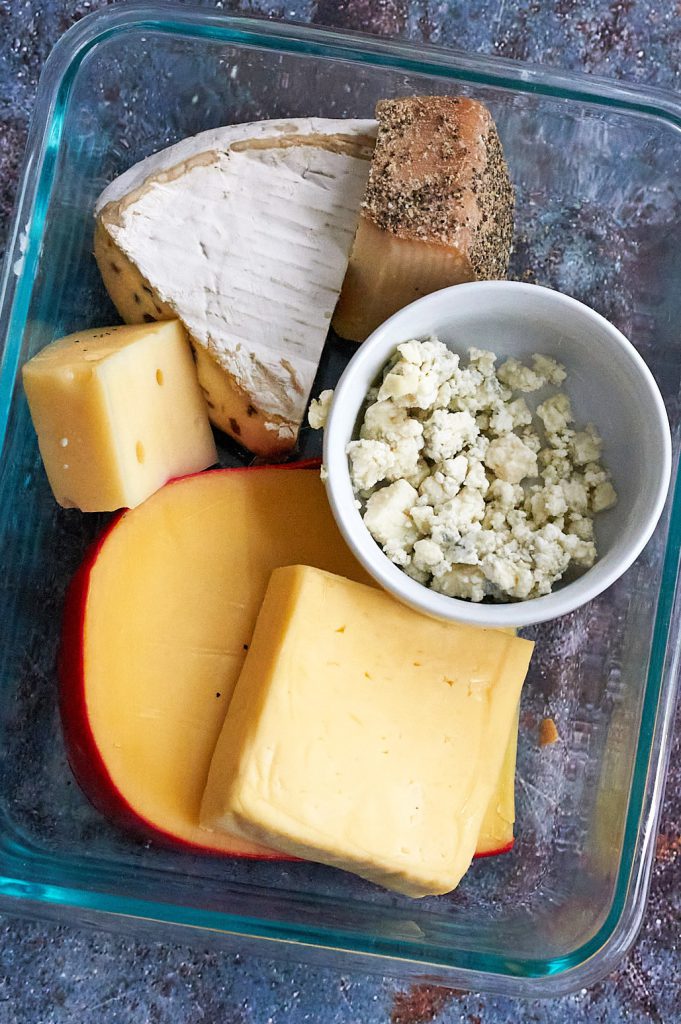 Why not treat ourselves to an easy meal that gives us loads of comfort? I present to you.. Grilled Cheese! I am not talking the grilled cheese that we used to slap together for our kids when they were little and time was of the essence. I'm talking good quality bread (Mainly Grains Bakers), real butter (Casco Bay Creamery) and an array of cheeses that are still in that glass container, such as brie, gouda, blue, Gruyere or Havarti (my favorite place to purchase cheese is Trader Joe's). May I suggest pairing it with your favorite soup and a nice glass of wine?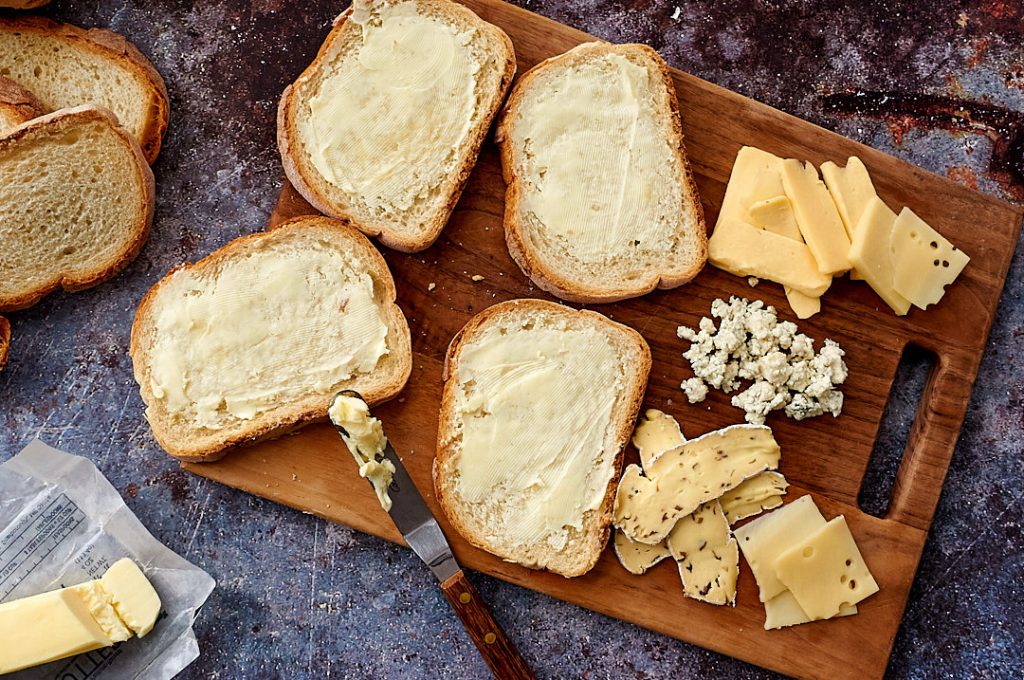 The key to the perfect grilled cheese is patience! The best pans are either cast iron, non-stick or a griddle. The heat should be even and moderate. It's okay to keep flipping it. Also, don't skimp on the butter – you deserve it. Spring break is months away!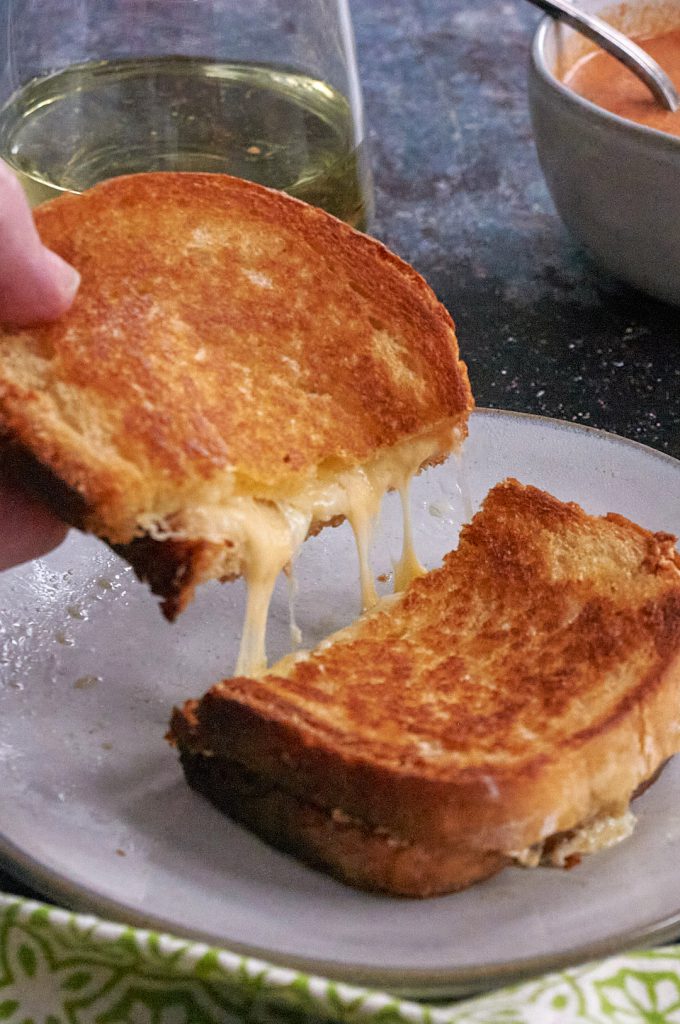 Glorious Grilled Cheese
Serves 2
Ingredients
4 slices of hearty bread, sourdough, rye, peasant
4 tablespoons good quality butter such as Kerry Gold, Kate's or your local butter, softened
6 ounces of assorted cheese, 3 ounces for each sandwich
Method
Place bread on a clean work surface. Liberally spread one side of each slice of bread with butter.
Heat pan or griddle over medium heat. Place 2 slices of bread buttered side down. Top with cheese and cover with the remaining slices, buttered side up.
Once the bottom slice is golden brown, flip carefully and continue cooking until bread is golden and the cheese is thoroughly melted. It is ok to flip a couple of times to ensure even cooking.
Remove, cut in half and enjoy. Exhale slowly.
Stacey