Happy Valentine's Day, Empty Nesters! It's time to celebrate YOU and throw some love your way.
Remember the days of having to purchase those cheap, junky valentines for every kid in your child's class? We bought them at the CVS the night before. And all the popular valentines had a prize attached to them, like Fun Dip or cool stickers. They were snatched up by the mommies who cared. This left me to choose on February 13, between the Smurfs and some other generic, out-of-date cartoon character. I had three kids so we're talking close to 75 valentines. Now, these lists of students are as closely protected as a HIPAA medical release. Even back then, to gain access, you had to be in the "know." Let's just say, I was never a model PTA parent. I spent my time just trying to keep my kids alive.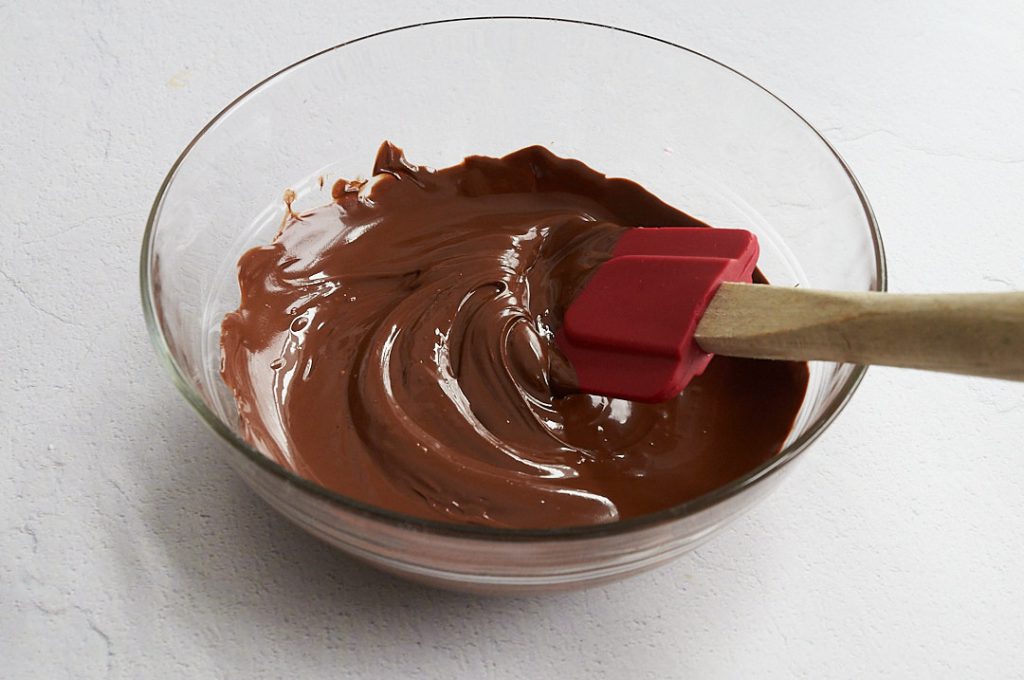 Now, let's get down to the task at hand. Valentine's Day = Chocolate. As a mom, each of my kids got a petite box of Russell Stover chocolates. I know that the quality of the chocolate was substandard, but let's face it, kids eat anything with sugar. Now that my kids are older and have flown the nest, they prefer a card with cold hard cash or Venmo. Fine with me.
If this is your first Valentine's or Galantine's Day without your brood, or your 50th, it's time to indulge and rejoice. Chocolate is THE universal love language. Whether it's dark, bittersweet, or even milk, we love it all.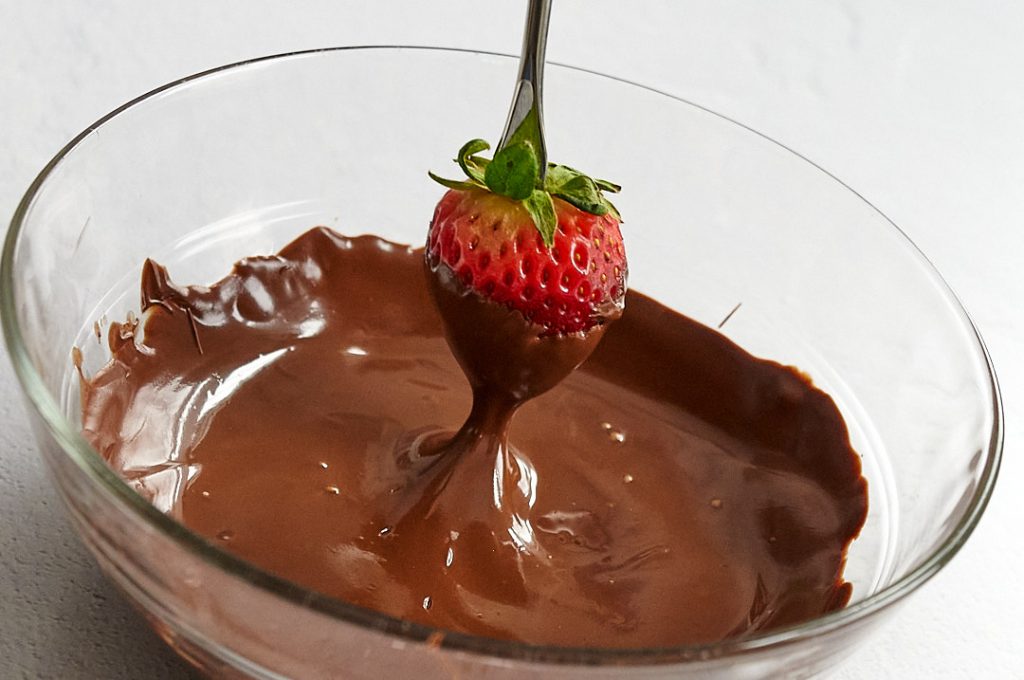 Scientifically, chocolate increases your endorphins and makes you feel good. Isn't Valentine's Day all about feeling good? My favorite high-quality chocolates are Ghirardelli, Valrhona, or Scharffen Berger. Once you have tasted high-quality chocolate, you will never want to go back to the waxy icky pedestrian confection again. Then again, when you are craving chocolate, just buy your favorite brand.
The best way to consume chocolate is to dip something into it. Since I am obsessed with diet and calories (…"thanks, Mom"), I choose strawberries. They are low in calories, and surprisingly sweet, given their low carb count. Also, they are plentiful in your local supermarket during the V-Day season. Many stores sell the obscenely priced large stemmed berries. I will admit that they look gorgeous. However, they are genetically engineered and are the size of a softball. The smaller berries have a more concentrated sweetness to them. Smaller is better!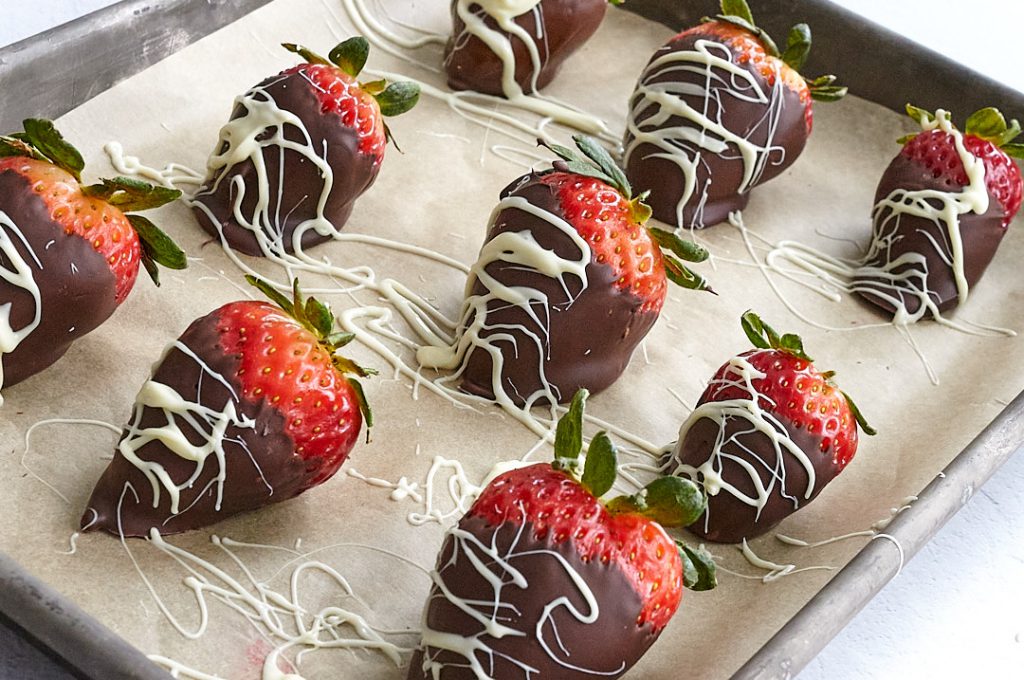 The best way to melt chocolate is either in a microwave or over a double boiler. I know that there are many chocolate melting contraptions, but they are a waste of money and take up room in your now organized and clean kitchen. The weird thing about chocolate is when melted, it holds its shape. Therefore, it must be stirred constantly. Melting chocolate is relatively simple, the only enemies are high heat and water. Never mix water into melted chocolate. If you do it will take on the consistency of a lump of coal.
Another useful tool when dipping strawberries is to unearth that fondue fork that is in the way back of the cabinet. Fondue forks are perfect for dipping and make the job much less messy.
I also like to decorate my dipped berries with a drizzle of white chocolate. For those of you who are not aware, white chocolate is not chocolate at all, but it still tastes good. I think a little bit goes a long way, that's why I prefer the drizzle.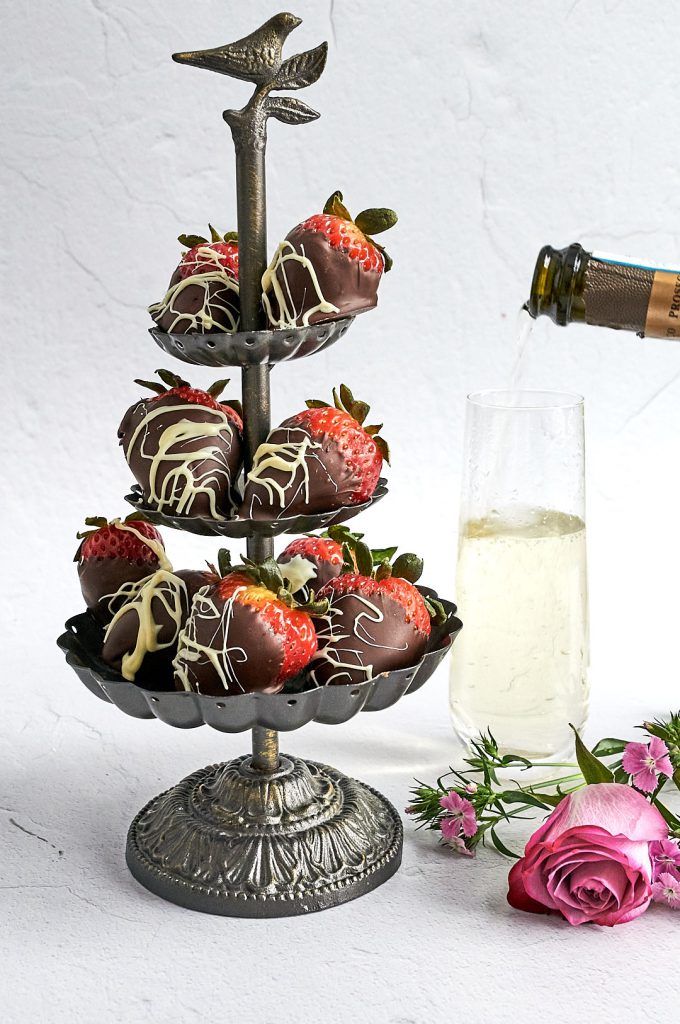 Don't feed into the Valentine's Day pressure. Keep it simple, enjoy, and don't forget to pour yourself a nice glass of something sparkling. You deserve it!
Chocolate Dipped Strawberries
Makes 12
Prep Time: 10 minutes
Total Time: 45 minutes
INGREDIENTS
1 ½ cups chopped chocolate, semi-sweet, bittersweet, or milk
½ cup chopped white chocolate
12 fresh strawberries
METHOD
Place dark chocolate in a glass microwave-safe bowl. Cook for 30 seconds, remove, and stir. Repeat 2 more times or until chocolate is warm and smooth. Be careful not to overcook.
Line a sheet pan with parchment paper. Dip each berry ½ to ¾ of the way into the dark chocolate. Place on a prepared sheet pan. Let chocolate harden in the refrigerator for 15 minutes.
Place white chocolate in a small glass microwave-safe bowl. Cook for 30 seconds, remove, and stir. Repeat one more time or until chocolate is warm and smooth. (white chocolate burns easily).
Drizzle white chocolate with a fork over strawberries and return to the refrigerator for 10 additional minutes.