This empty nester has been in a funk for the past few weeks. The war in Ukraine has torn a hole in my heart and I am in a state of disbelief. As a Jewish person of Eastern European decent, how is it that we have come so far and now we are back where we started?
Both sets of my grandparents came from Eastern Europe. My maternal grandparents were from Poland-Lithuania and my paternal grandparents were from Belarus. I remember as a child growing up, hearing stories about my family escaping the harsh conditions and awful treatment of the pogroms. While listening, I would try to imagine what this all looked like. Similar to a black and white film. Well fast forward to 2022, now it is in technicolor. I see violent media images every day and walk around with a horrible sinking feeling.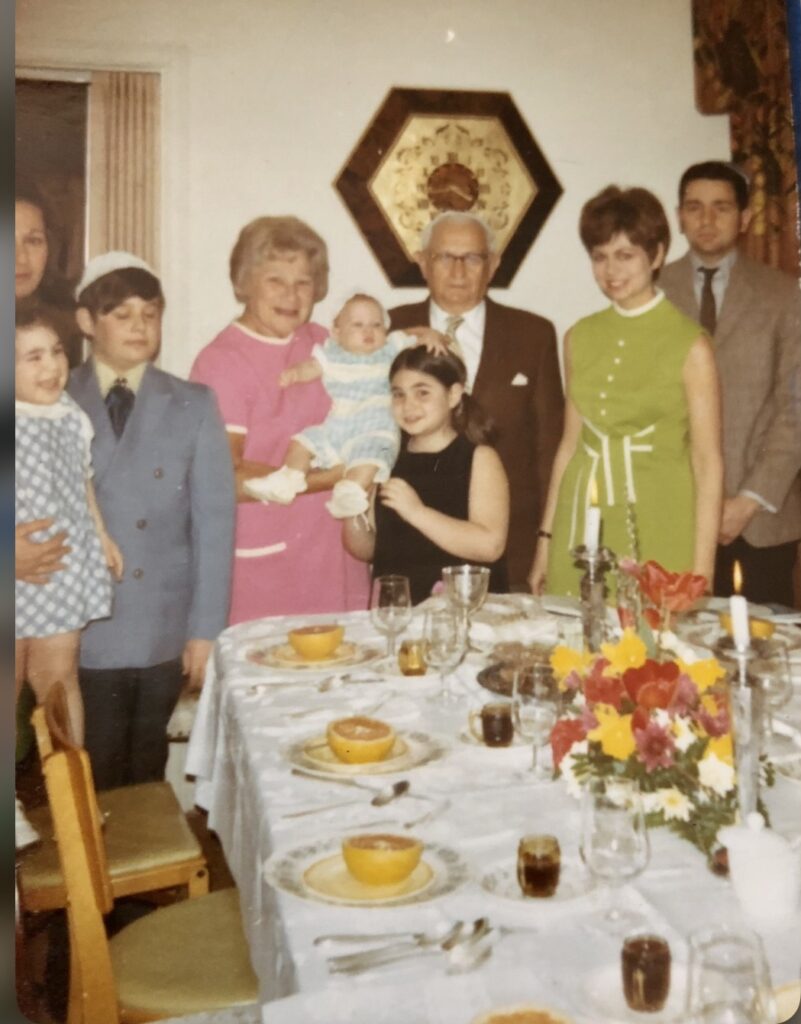 How as Americans can we help? Let's face it, we are a privileged society. My children are constantly reminded of the severity of this unnecessary war. There is a fine balance between being the mom who lends an ear to my kids' day to day issues and trying to guide them about perspective. I catch myself reiterating that they aren't fleeing a horrible dictator with just the shirt on their back. Even though my kids have flown the nest, my job is not done when it comes to providing guidance. It is my duty to tell my kids stories of their great grandparents and discuss the similarities. As a Jew, the central theme is that "We must never forget". I continually wonder how my ancestors would have handled these modern atrocities. I do know in my heart they would have continue to persevere, because isn't that what we are supposed to do?
My family worked hard and established themselves in the food industry. Both set of grandparents were in the poultry business. My paternal grandfather had a poultry farm and my maternal grandfather was a poultry processor and founding partner of a strictly local kosher supermarket, called The Crown which began in Hartford, CT and then expanded to New Haven and then Springfield, MA. Eventually the store settled in West Hartford, CT. The Crown was an institution and customers from all over New England would come to purchase their kosher needs. It was like no other grocery store that I have ever visited, and trust me, as a chef and food stylist I have been in plenty.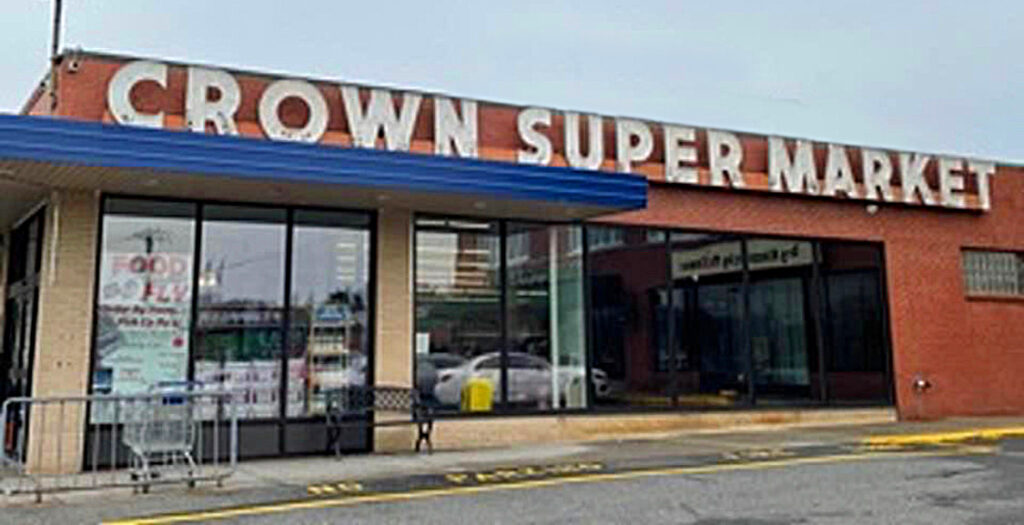 The Crown was welcoming, there was an owner present in the front of the store at all times to greet every customer who entered. They would get hugs, handshakes and warm smiles. Kids would receive the obligatory pinch on the cheek and a free cookie to boot. It was a place where everyone knew everybody. What a concept? They followed the Jewish calendar to a tee and were closed on the sabbath and all Jewish holidays. Life events were acknowledged from bris's to Shivas. Whatever the occasion, there was a "platter for that".
The Crown provided an important sense of Jewish community in our upper middle class town of West Hartford. Patrons made shopping a part of their daily routine, including my mom. Every afternoon she would peruse the meat aisle and figure out what was for dinner. Besides planning our meal, she would meet her friends and they would discuss their families, jobs and golf games. If you "heard it at the Crown", then it must have been true. This was a village and we were the modern day villagers. It was like we were subliminally holding on to our Eastern European roots.
Growing up in an Eastern European kosher family, food was the center of our world. It was reliably present from birth to death and all the holidays in between. I remember walking into my grandmother's home and being enveloped with the amazing aromas of chickens roasting, matzoh ball soup simmering and kugels frying. It wrapped me up in love and comfort. What I wouldn't give today to inhale those memories just one more time.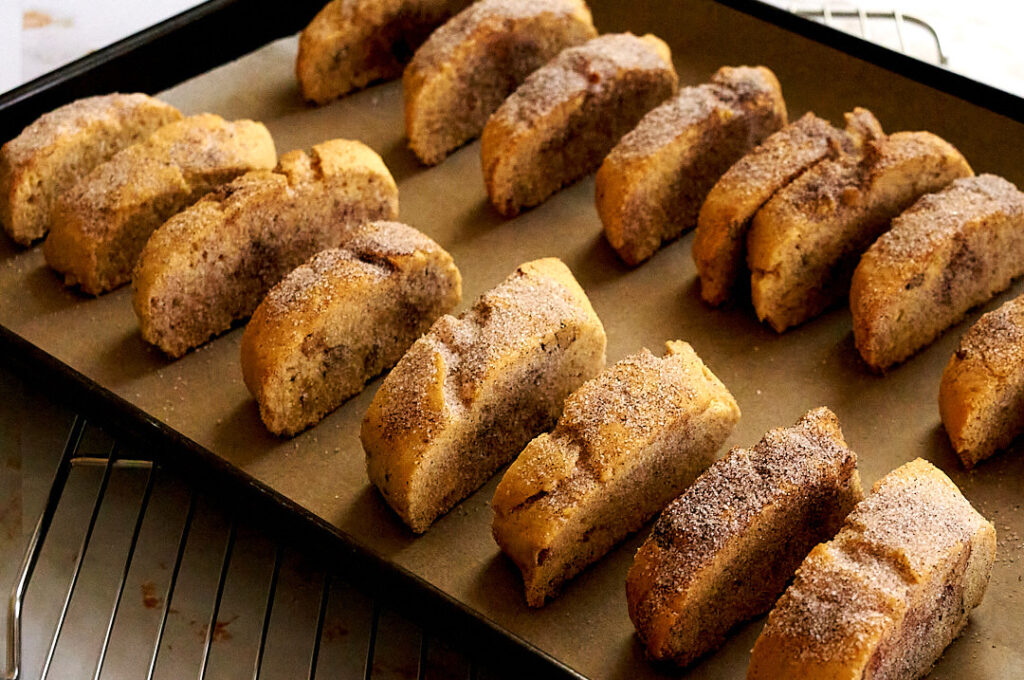 As a trained chef, I can cook almost anything, but my grandmothers had the touch that I will never be able to reproduce. Their relationship with food was like no other. It was more than just feeding our family, it represented their past, their freedom and their way of showering all of us with unconditional love. All of my female relatives were great cooks, but my Aunt Jenny was phenomenal. My Nana ran a close second, but her mandel bread was a winner.
I was lucky to spend a lot of time with my Nana. She had been around for most of my life, from picking me up after nursey school all the way through high school. She was even able to meet 2 out of my 3 children. The greatest gift she gave me was my love for cooking and being in the kitchen. As an adult in the culinary world, I would spend time with her carefully journaling her recipes. Here's the thing, my Nana never measured. I don't think she even owned a set of measuring cups and spoons. Arriving at her home, I was armed with my own measuring utensils and a pad of paper. Nana would gather each ingredient and I would measure and do my best to gather any information about the recipes, especially her mandel bread.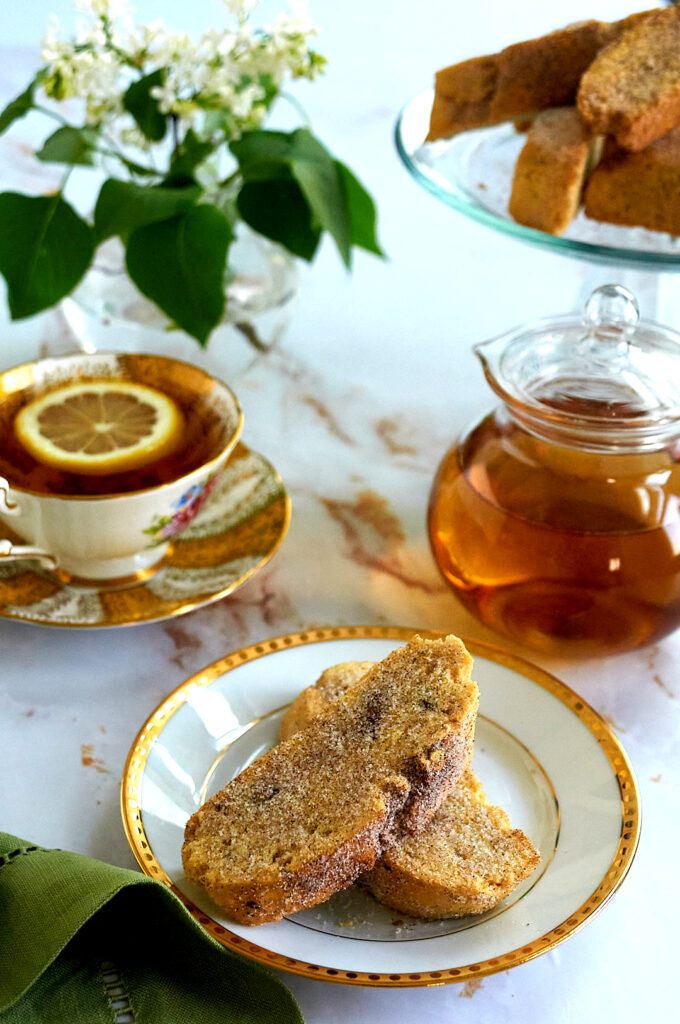 I had the privilege of collaborating on a Kosher cookbook while my nana was still alive. Now her recipes are in print, thanks to Rita Milos Brownstein and her book Jewish Holiday Style.
Nana, even though you are long gone, I am dedicating this blog to you and your wonderful mandel bread. XXOO
Mandel Bread
24 slices
Ingredients:
4 cups all-purpose flour
1 tablespoon plus ½ teaspoon baking powder
1 teaspoon salt
3 eggs
¾ cup vegetable oil
⅔ cup sugar
½ lemon juiced and zested
1 tablespoon orange juice + 2 teaspoons orange zest
4 ounces chopped walnuts
⅓ cup sugar
2 teaspoons ground cinnamon
Method:
Preheat oven to 350 degrees
Sift together flour, baking powder and salt in a medium bowl, reserve. In large bowl whisk together eggs, oil, sugar, lemon and orange juices and zests. Slowly add dry ingredients and mix well. Fold in walnuts.
Divide dough in half and place on a parchment lined sheet pan. Shape into 2, 12 inch logs and bake for 35-40 minutes or until golden.
Meanwhile, mix sugar and cinnamon in a shallow bowl.
Remove logs from oven and cut into 1 inch pieces. Dip each piece into cinnamon sugar, covering all the sides. Place each piece standing up on the pan and continue baking for 12-15 minutes. Turn the oven off and keep in the oven for a few hours or until hard.